In its efforts to ensure the highest possible levels of satisfaction and profitability for its customers, TH offers them the possibility of technical audits of existing installations or equipment supplied by TH or by others.
This auditing service covers analyses of the need for updating, optimisation or replacement of facilities or equipment currently in operation.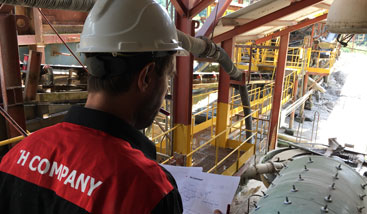 An initial visit by our process engineers ensures that they are on the same page as our customers as regards application requirements and gives them an understanding of how the plant in question analysed, it is decided what samples are to bet be analysed, the tests to be conducted and focal points for loss of performance are identified, among other things.
The information gathered during visits and meetings is used to draw up a descriptive technical report with analysis and conclusions. That report includes corrective and improvement measures, with estimates of their costs. Improvements may involve optimising maintenance routines, changing operating parameters, updating certain equipment, replacing equipment, adding new equipment or a combination of the above.